Improving The Lifelong Outcomes Of Tamariki
Kootuitui Staff and Volunteers
Meet the people behind Kootuitui's success.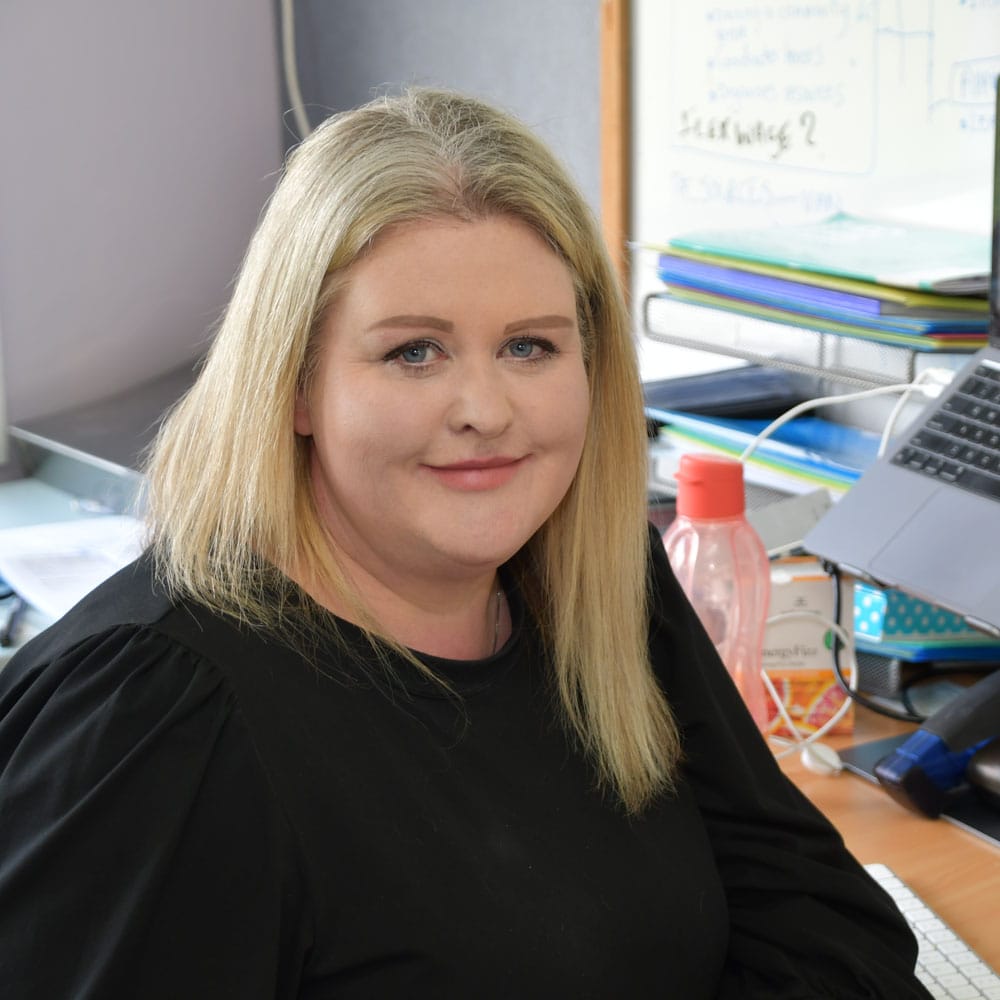 I am a proud long-term resident of Papakura and was privileged to join Kootuitui ki Papakura a year ago. Kootuitui is an awesome organisation with staff and volunteers working in partnership with the community.
The collective impact of our Education, Health and Whaanau Strands supports young people growing up in Papakura to smash through postcode-related inequity to achieve their full potential. I believe passionately in the work of our organisation and the potential of our community to reverse the curve.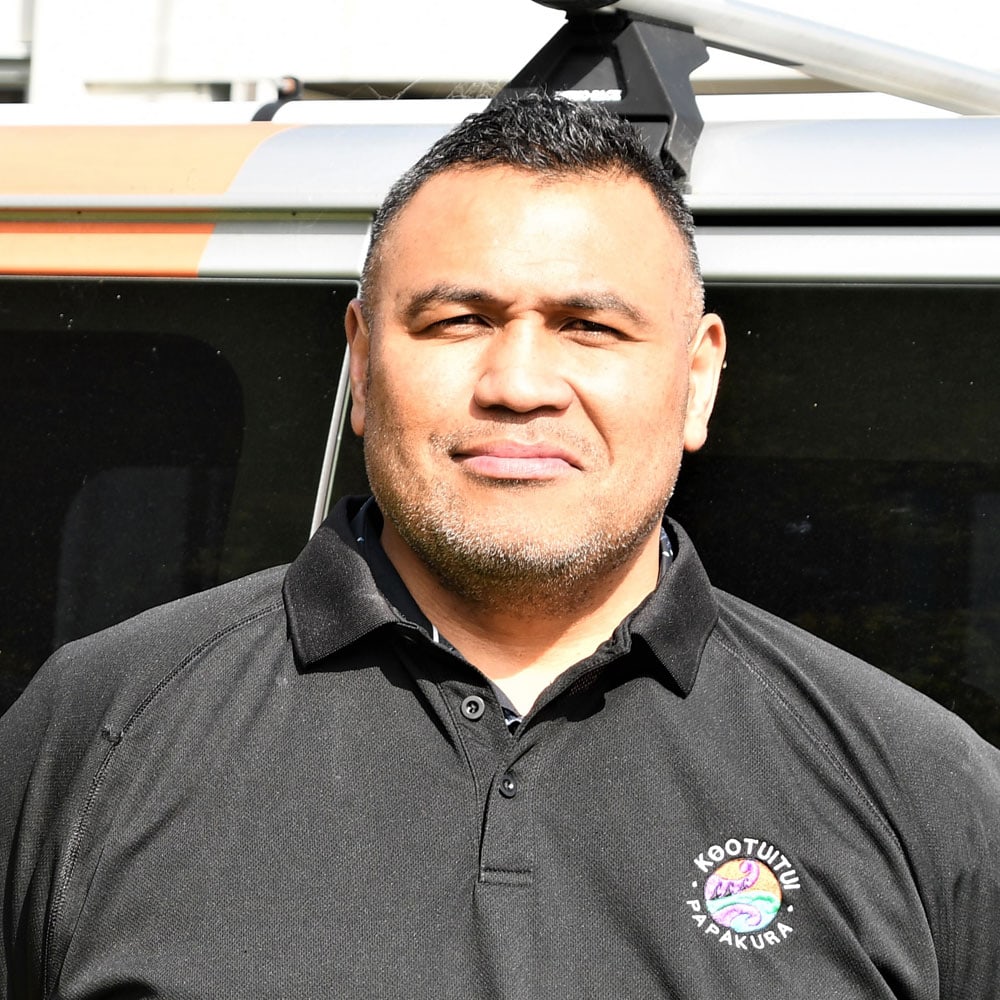 Education Facilitator, Manaiakalani
I am excited to have the opportunity to help educate and influence the students and to see them grow as individuals. I believe that the students in the Kootuitui Cluster can make a difference within the world they live in.
This role focuses on the delivery of the Manaiakalani Programme to provide and engage students in a range of learning to develop a 'Learn, Create and Share' understanding.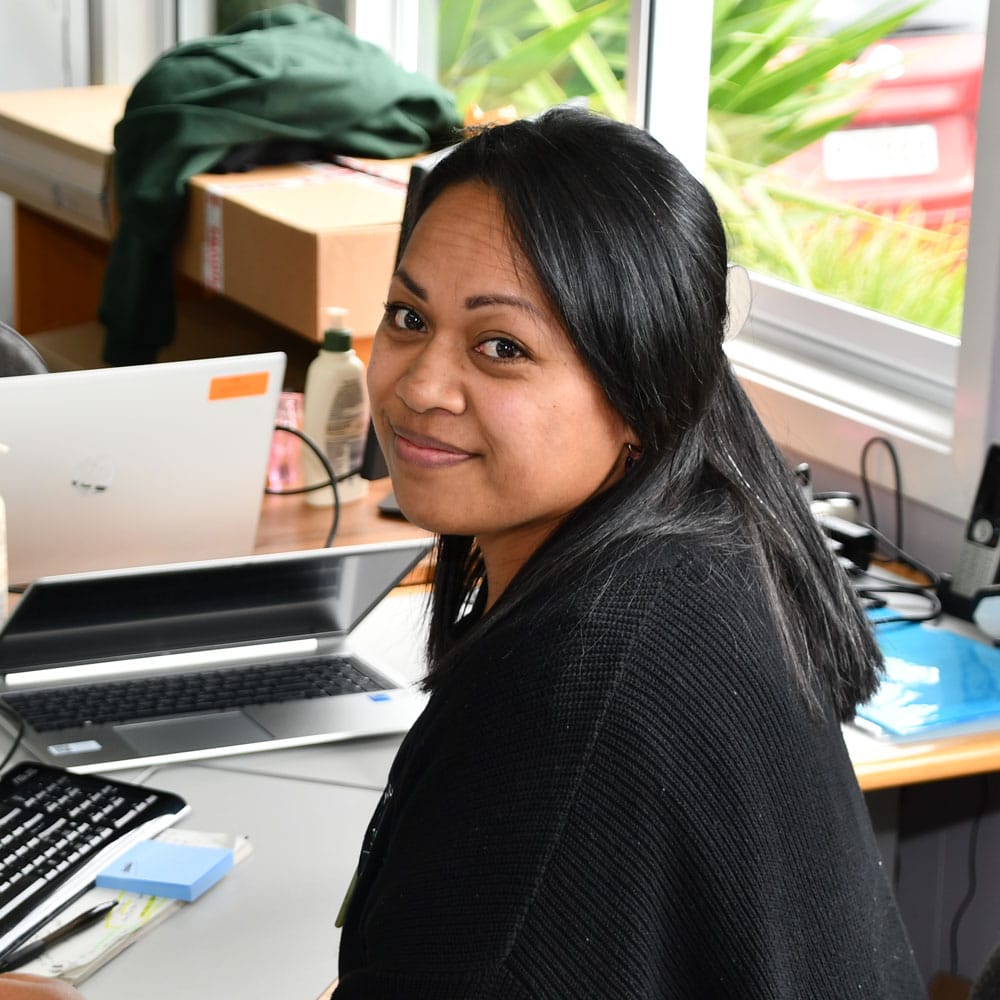 Human Resource & Business Manager
Kia ora. I grew up here in Papakura and still reside locally. I started at Kootuitui in 2017 as the Chromebook Administrator. My current role as HR & Business Manager, gives me the opportunity to reach every aspect of Kootuitui and everyone in it – from the Board, through to our schools, CEO, colleagues and volunteers.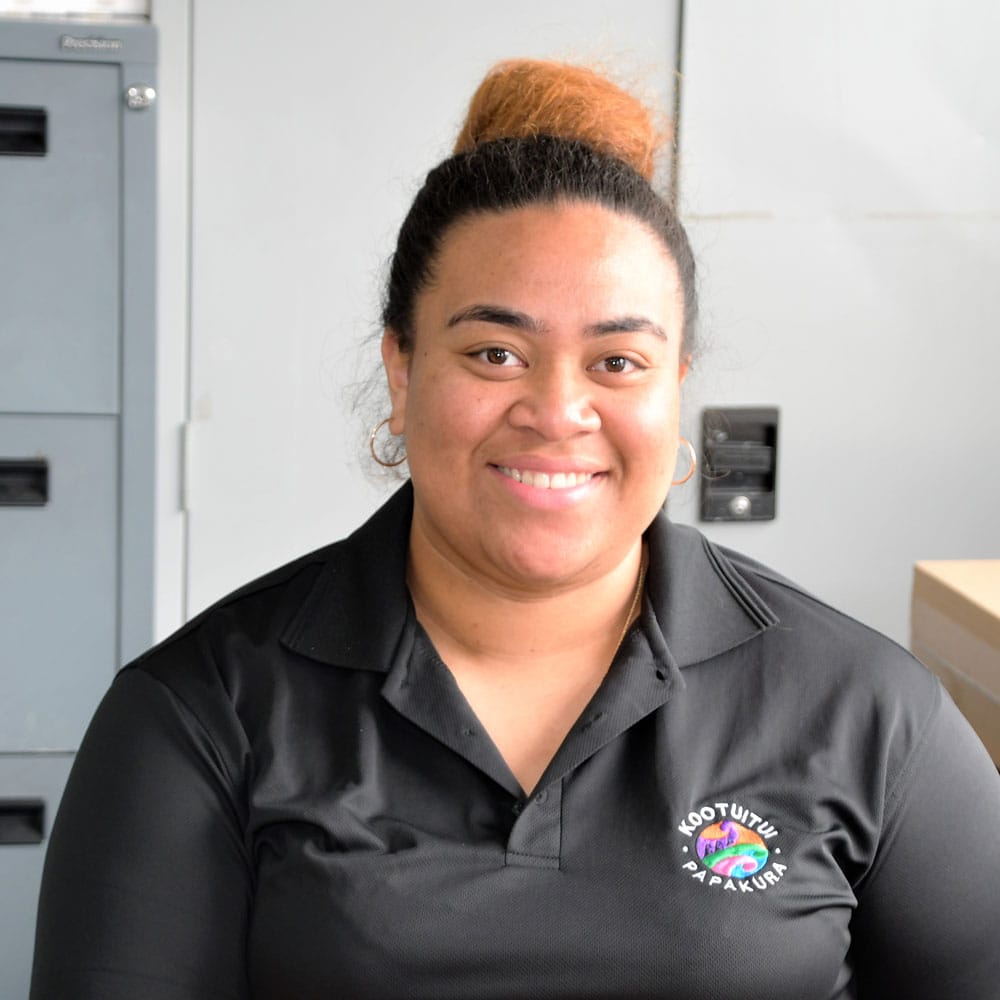 Talofa Lava. I have grown up in South Auckland and have recently finished attending Papakura High school. Walking into Kootuitui on my first day was very welcoming.
I also like the fact that we work within our community and with our youth, helping and giving support where needed. I am enjoying my time here and I am super keen to see what the future holds for me while working with Kootuitui ki Papakura.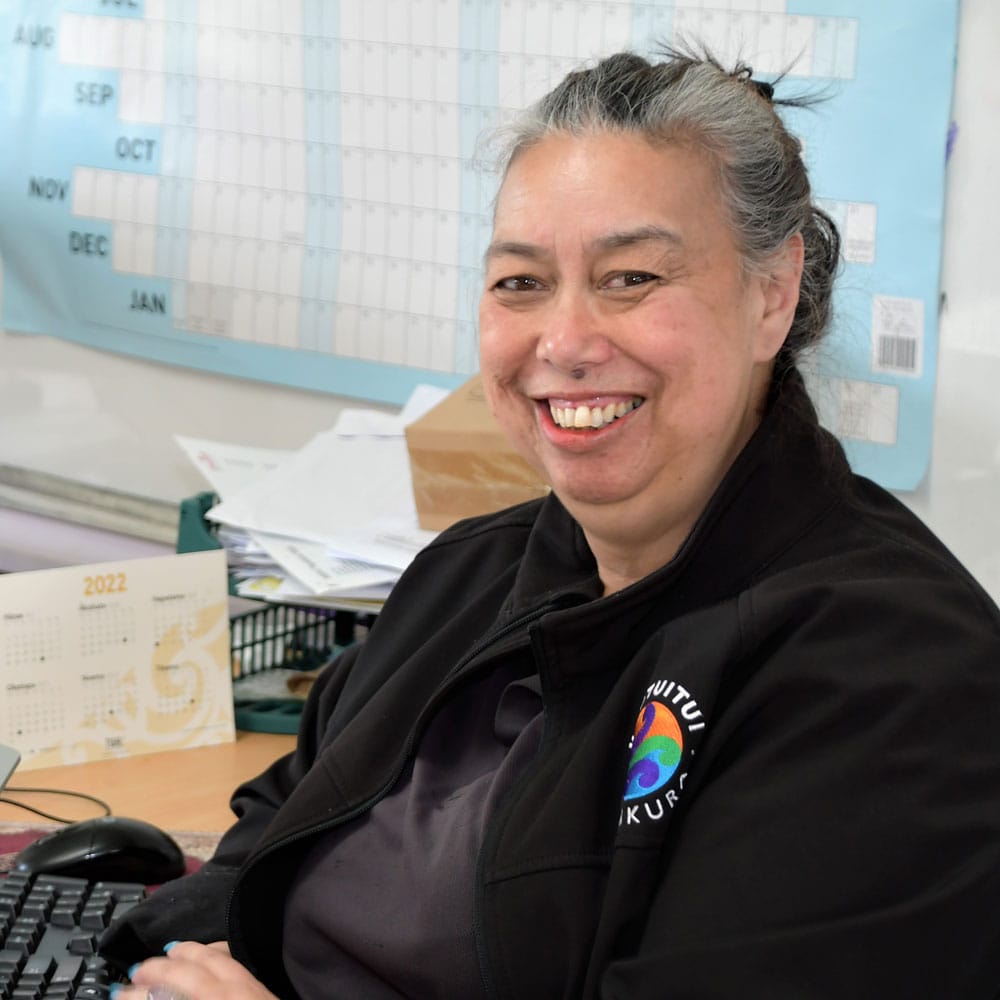 Innovations Strand Leader
I was attracted to Kootuitui ki Papakura for its innovative initiatives that continue to provide wrap-around support for those in need in our community which I love and have lived in for the past 26 years.
I lead a team of dedicated staff/volunteers who support lifelong outcomes for tamariki and their whaanau.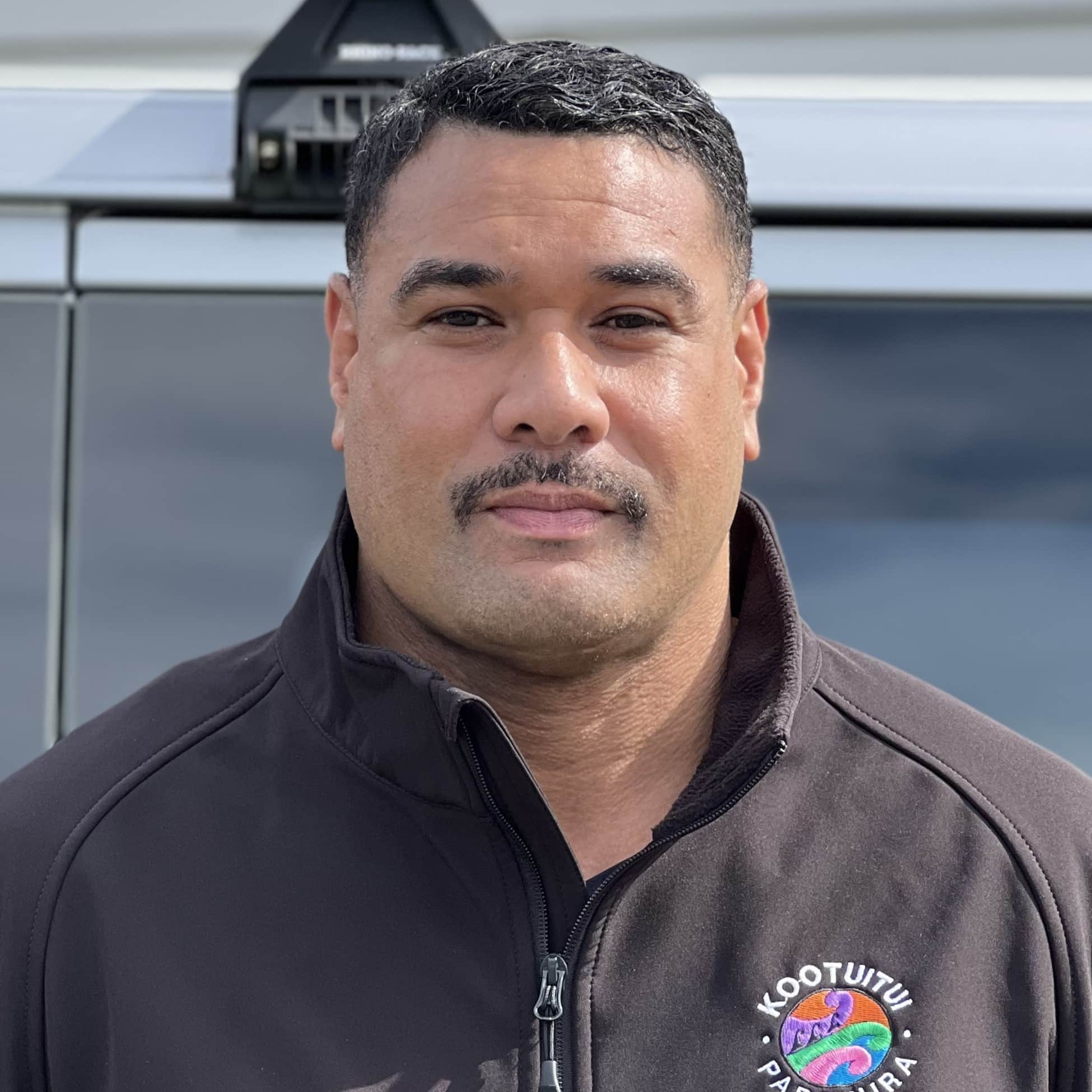 Warm Dry Homes Technician Assistant
Malo le lei my name is Kas. Born and raised in South Auckland. My role is based around educating, assisting, and engaging with the community to support and develop essential skills for whaanau moving towards a more sustainable future. I'm grateful and honoured to be a part of the team and love the way it supports the community.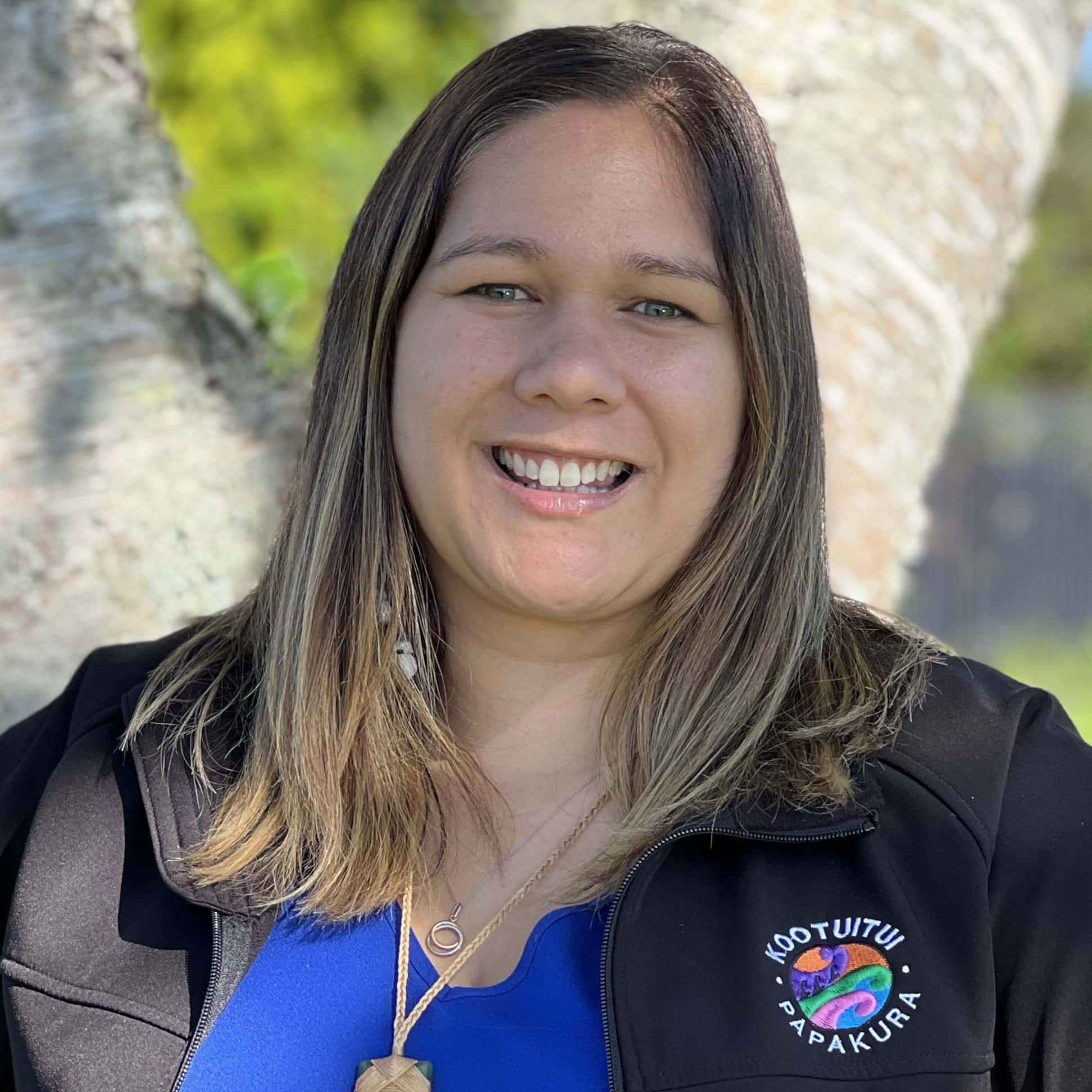 Kia ora, ko Kayla tooku ingoa. While my home is in Pukekohe, I have been serving the Papakura community for a few years in my previous role at Te Paataka Koorero o Takaanini Library and Community hub. Joining Kootuitui continues to fuel my passion to serve our community by walking alongside whaanau as they navigate through difficult situations, offering a hand up and supporting them as they begin to thrive.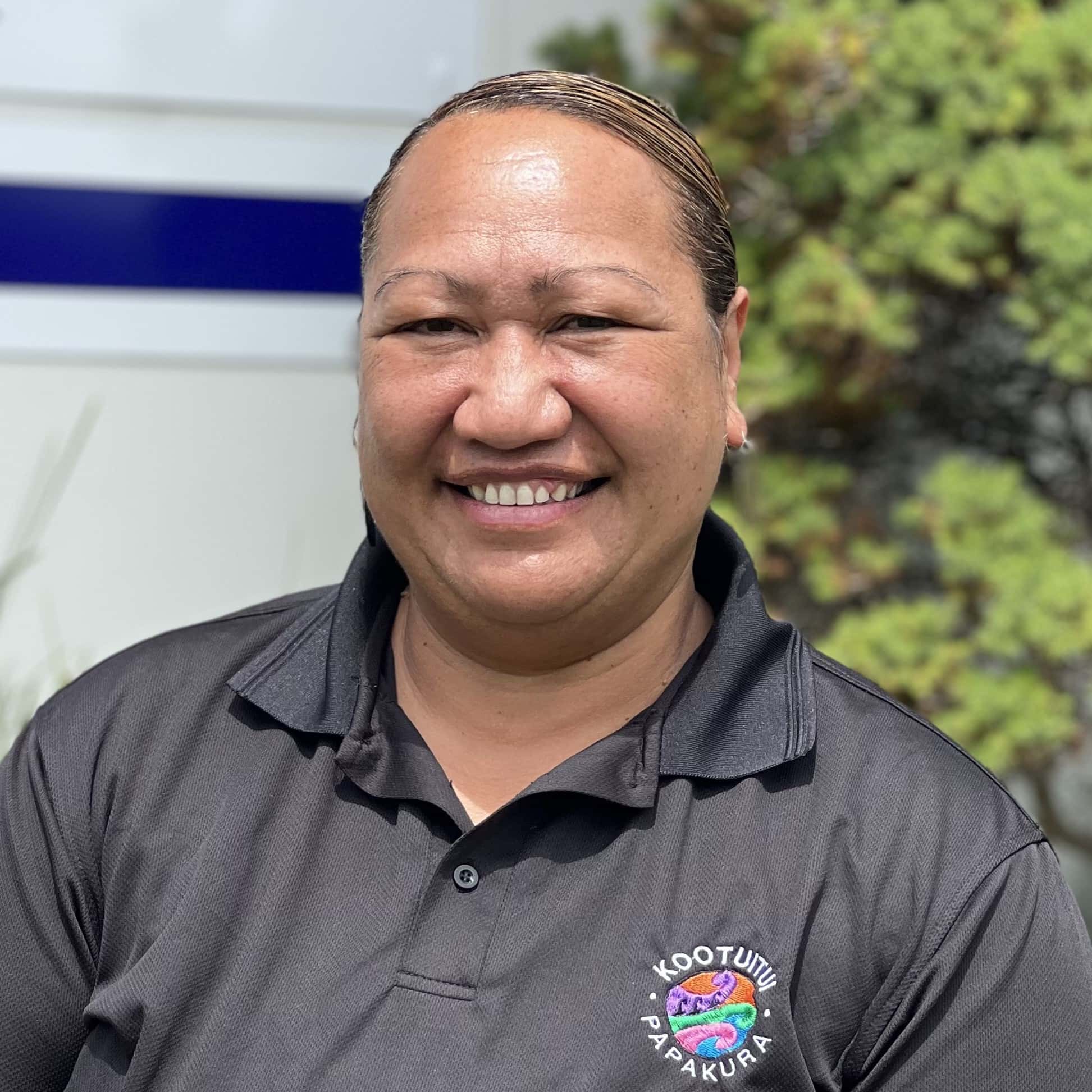 Kia Ora. I am proud to call Papakura my hometown, where I was raised. My contributions to the community include serving through Netball Leagues and OSCAR programmes over the years. It is a privilege to be in this position at Kootuitui ki Papakura, following the completion of my Bachelor of Bicultural Social Work placement.
Volunteer - Delivery Team
After my whaanau and I received support from Kootuitui ki Papakura at a time when we were in need, Kootuitui then provided an opportunity for me to show my appreciation by becoming a volunteer and giving back to my community.
I enjoy delivering a variety of products and services supplied by Kootuitui to support whaanau needs and to see the joy on everyone's face.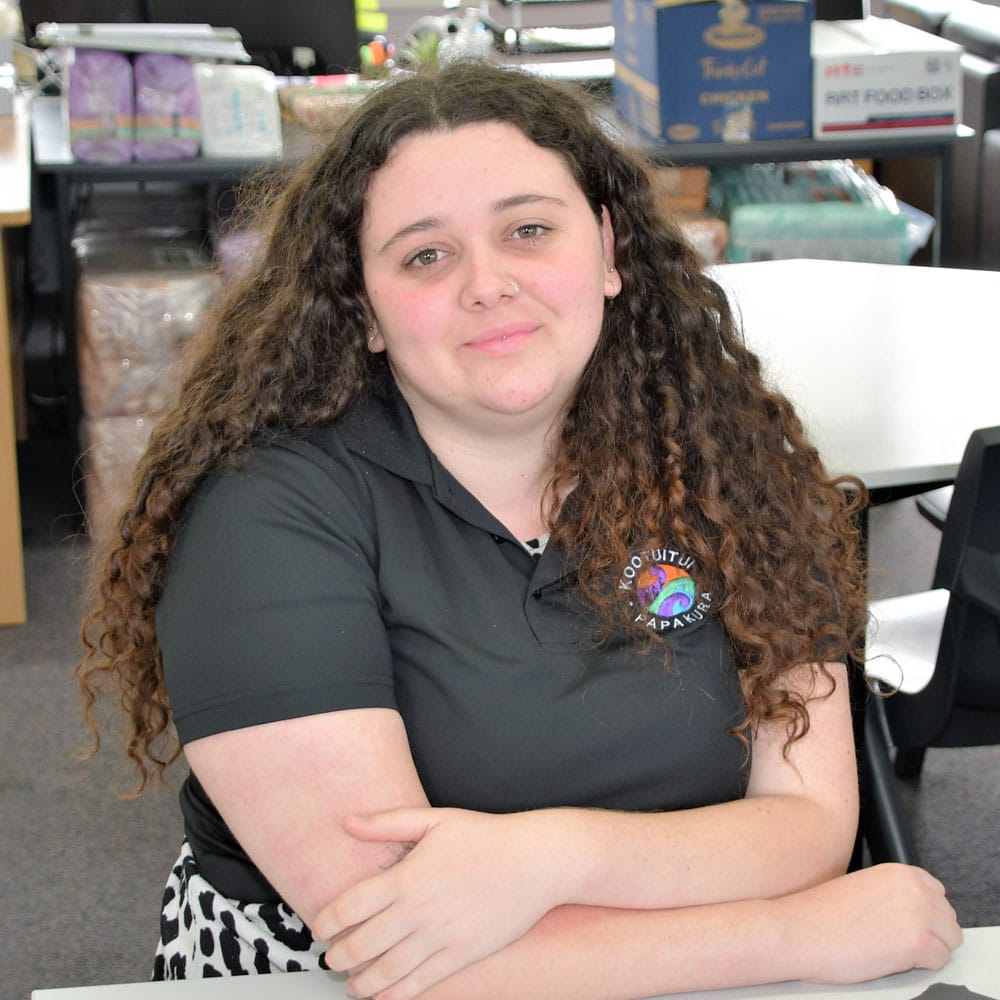 Warm Dry Homes Coordinator
Kia Ora. My name is Meg, and after finishing my university placement with Kootuitui and completing my degree, I have come back to join the team officially in 2023.
I am now the Warm Dry Homes Co-ordinator, working to improve the housing conditions for whaanau in our community, and prevent avoidable illnesses caused by poor housing conditions.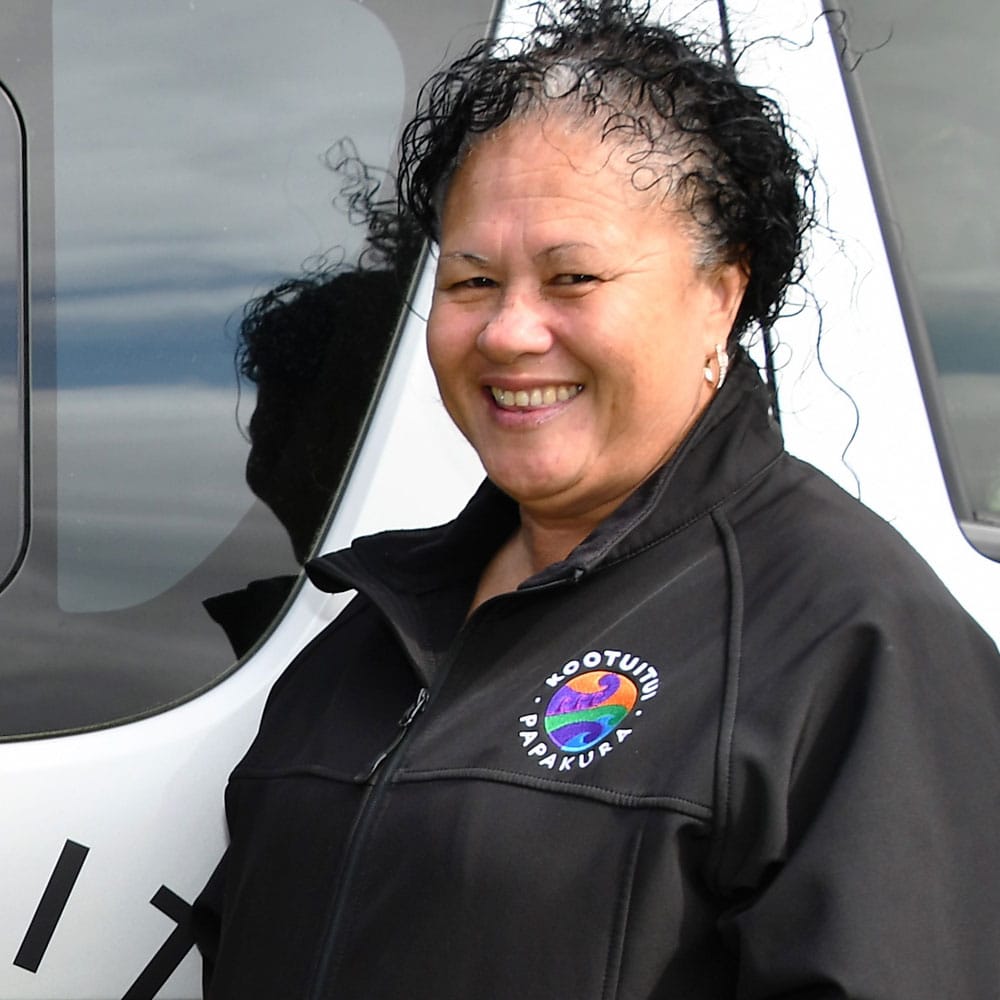 Whaanau Manaaki Coordinator
Kia Orana. My journey with Kootuitui began in 2017 as a volunteer in the Whaanau Strand. In 2019 I was employed as the Maker-Y Coach in the Education Strand working alongside teachers promoting computational thinking and problem-solving. 
During the lockdown in August 2021, I joined our Rapid Response team and am now the Whaanau Manaaki Coordinator. This role provides support and uplifts whaanau in need through various workshops in financial and digital literacy.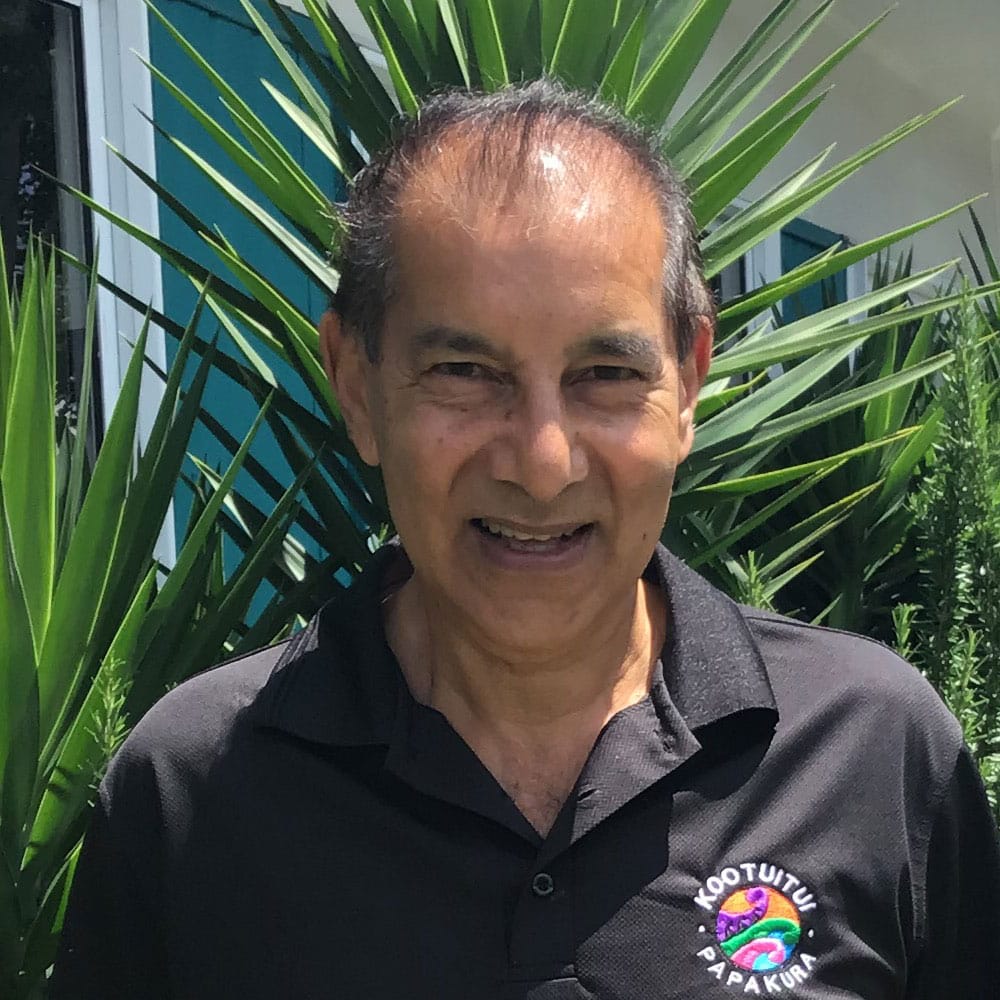 Warm Dry Homes Technician
Kia ora. I was born and raised in South Auckland. My working experience began as an engineers draughtsman, then built and ran a kindergarten.
I came to Papakura High School 17 years ago as a caretaker and am thrilled to now be a part of the team at Kootuitui.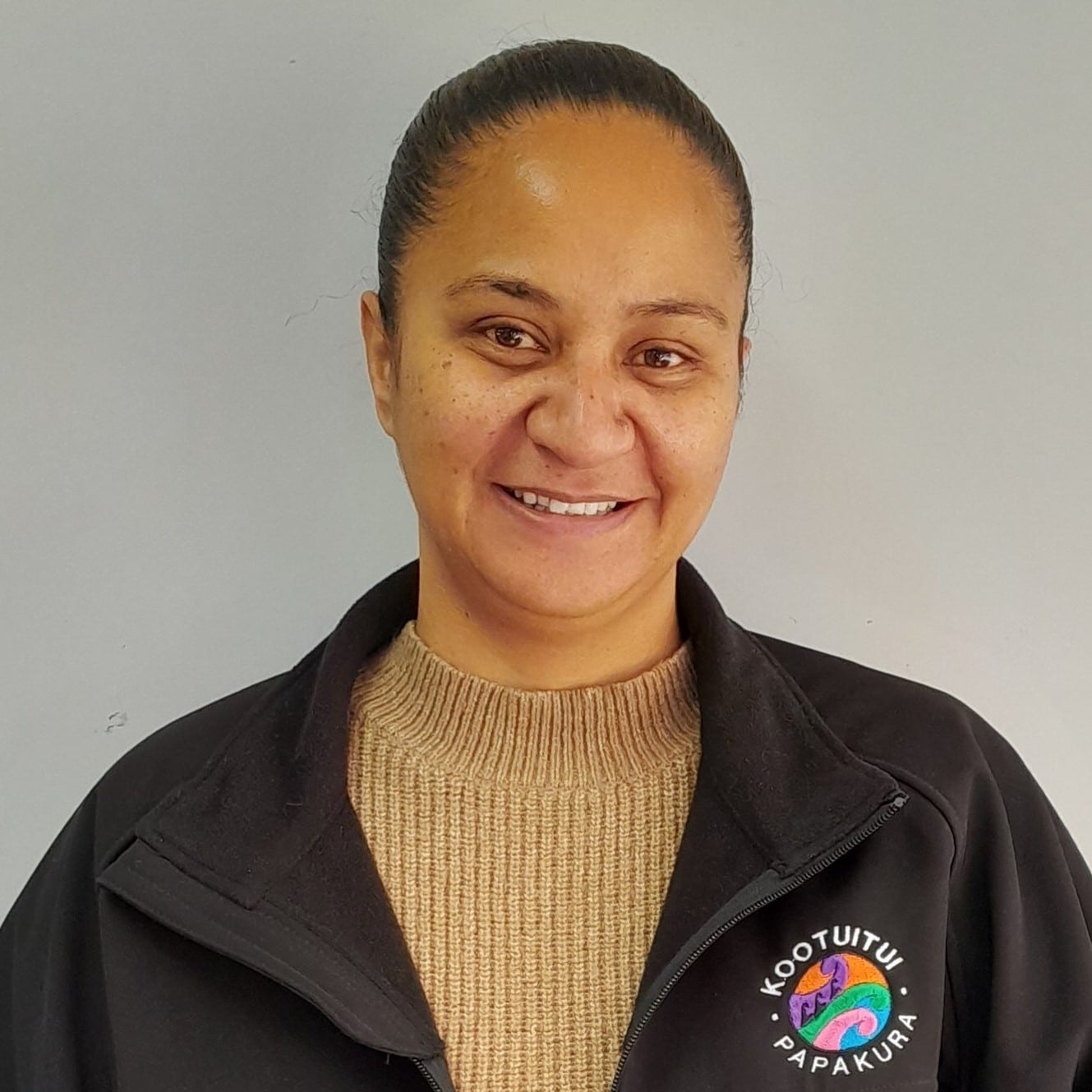 Tēnā tātou, Otara, my home, is where I have served as a secondary teacher for over 15 years.  An māmā of four who believes in providing structure and space to allow all rangatahi the opportunity to become their best versions.
Joining Kō
tuitui
gives me the opportunity to empower Kōhine who aspire to enter into vocational or further education pathways but, unfortunately, have been impacted by  covid-19.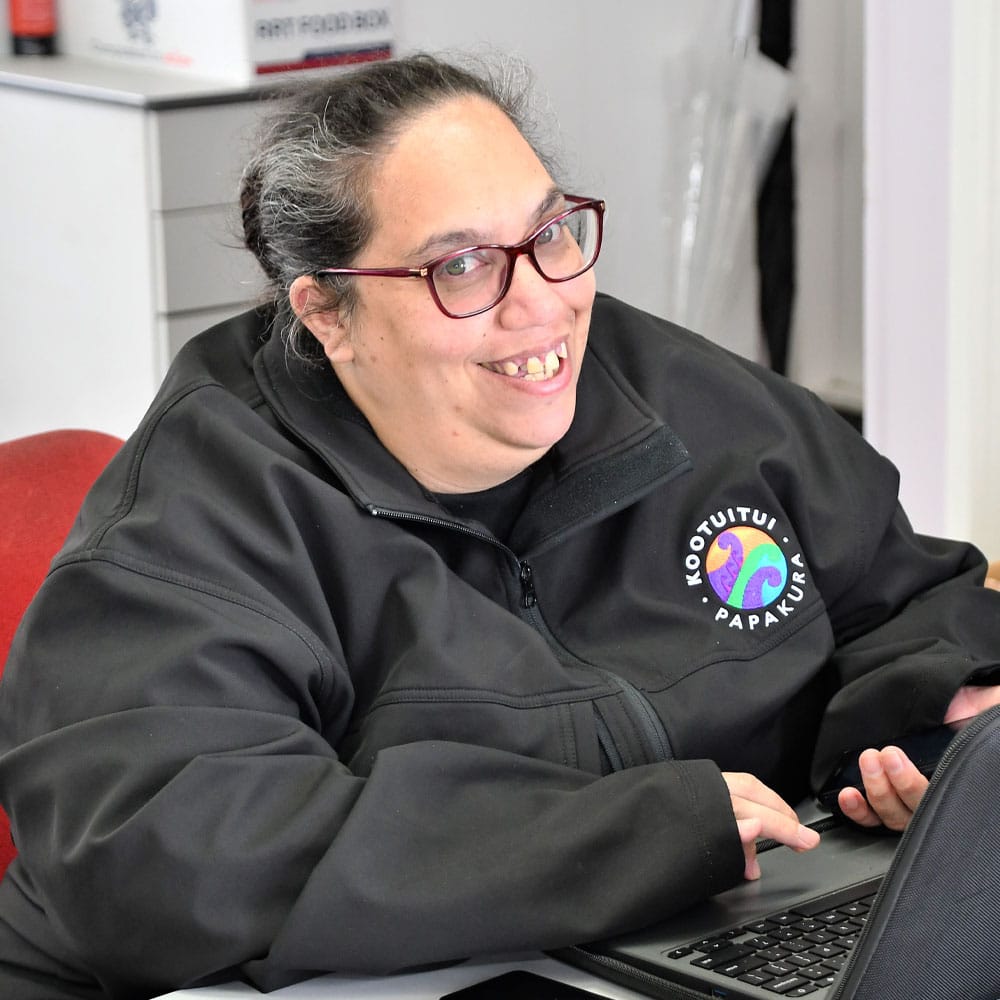 Whaanau Community Connector
Kia ora. I have been with Kootuitui for 7 years in various roles as a volunteer, and am now currently working as one of the Whaanau Community Connectors. 
As well as co-facilitating our Money Skills course and doing administrative work. I enjoy working for Kootuitui ki Papakura because I feel that we are truly making a positive impact in our community.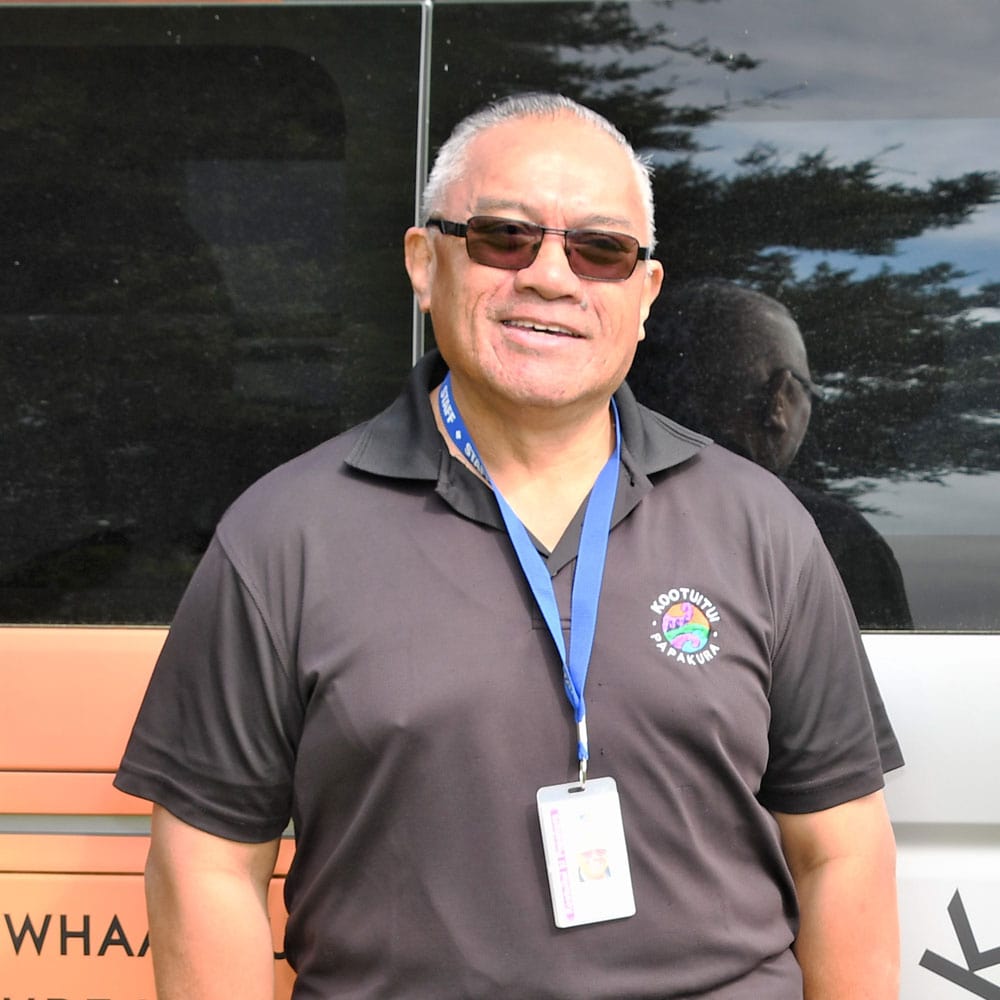 Whaanau Delivery & Vehicle Administrator
I have worked in the Whaanau Strand for almost five years. Initially as a volunteer Whaanau Facilitator and now as an employee. I love my current role with Kootuitui as part of the Whaanau Delivery team in supporting the needs of whaanau who are in isolation due to covid and are requiring food assistance. I have met people from all walks of life and enjoy connecting with them in fulfilling their basic needs in the home.
We benefit from the support of funders, partners and community organisations, and the commitment of the schools' boards, leaders, teachers and staff.