Improving The Lifelong Outcomes Of Tamariki
This whakatauki talks to the community, to collaboration and a strengths-based approach. It acknowledges that everybody has something to offer, a piece of the puzzle, and we can all flourish by working together.
In 2021,  52,000 New Zealanders struggled to pay their power bill, and 1.6 million struggled to purchase food.
In 2018, there were 40,000 hospital admissions (15,000 in Starship) for patients with health symptoms related to poor housing.
Rapidly rising inflation and cost of living have exacerbated an already tenuous situation for our community.
Our program successes are considerable and in order for us to reach our full potential we welcome your support.
With your food basket and my food basket, the people will thrive.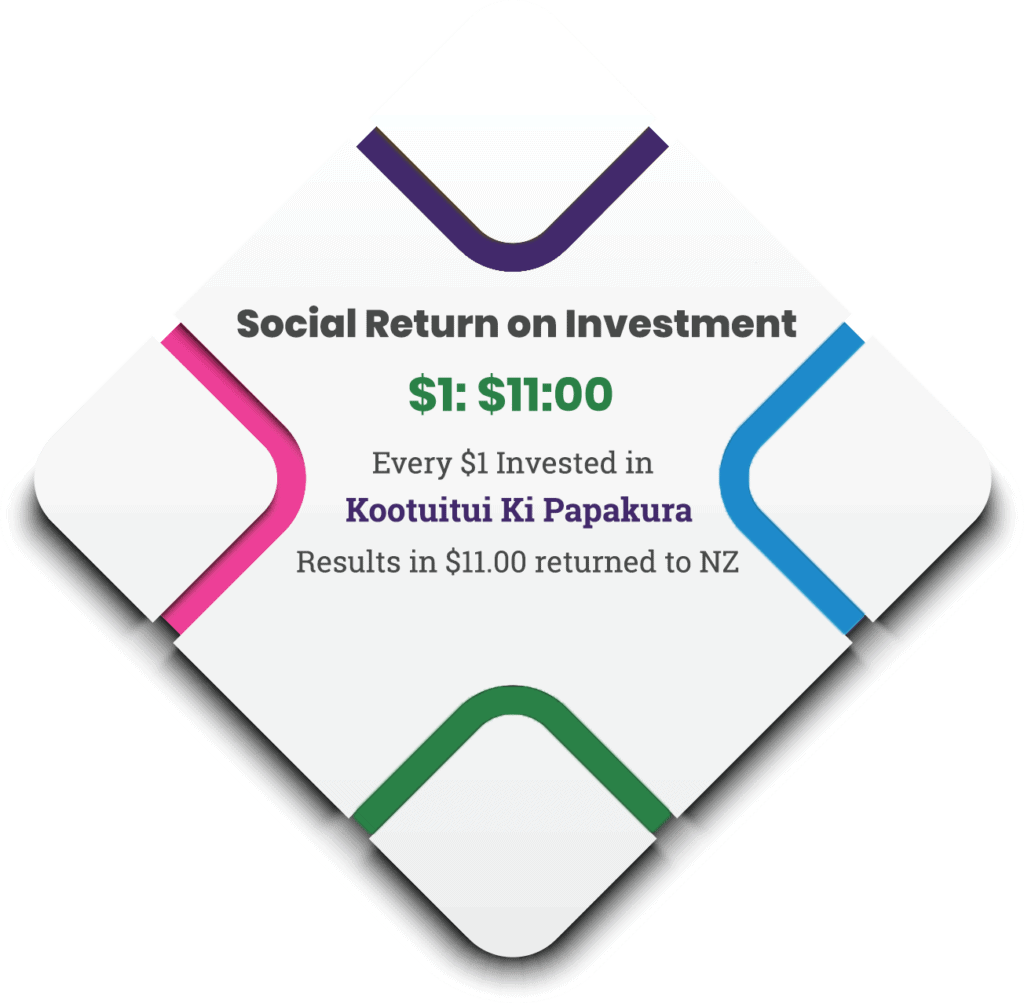 Social Return on Investment
Every year, Kootuitui ki Papakura delivers $13,795,984 of measurable good to New Zealand society.
Over 6 years, we have provided 3030 tamariki their own Chromebooks.
Kootuitui ki Papakura provides professional development and in-class support to teachers new to digital learning.
Our Health strand provides Registered Nurses to our primary schools.
At Papakura High School Kootuitui ki Papakura funds a Nurse Specialist and a Youth Worker.
We benefit from the support of funders, partners and community organisations, and the commitment of the schools' boards, leaders, teachers and staff.